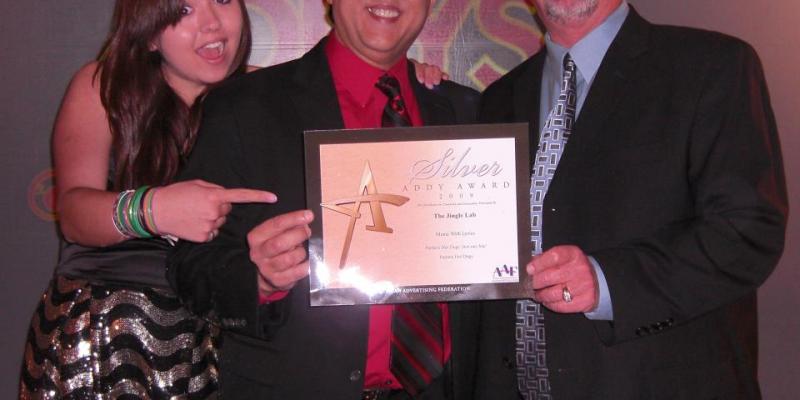 10 steps to creating a kickass brand!
Many people talk about branding their business, but here's a big secret- most marketing people AND business owners could stand to spend a little more time learning more about what branding really means. After creating branding jingles and ad campaigns for over 20 years, and a dozen "Addy" industry awards later, I've developed a reputation for helping clients build a stronger brand and my "10 steps to creating a kickass brand"!  Even successful companies need a re-branding effort from time to time, so we're not talking to just small business owners here. Take a tip from the big companies like Pepsi, Taco Bell, and others- BRANDING matters!
Before we get to my top ten steps for creating a kickass brand, I'd like to remind us all what branding is, without any Wall Street mumbo jumbo.  What's the true meaning of branding? How did branding begin? Back in the old west, ranchers would if marked their cattle with a branding iron- THAT was the first branding effort!  It was the only way for the townsfolk and sheriff to know who really owned stray or stolen cattle. They looked for the BRAND.  Fast forward a couple hundred years, and Merriam-Webster defines branding like this:
"The promoting of a product or service by identifying it with a particular brand."
Sure, we talk about "building our branding" when we look at our company logos, the slogans on our trucks, phrases to repeat in a Radio or TV ad, but branding today is a lot more complex than that. Everyone wants NEW CUSTOMERS. But the branding of your business is how they RECALL your brand and find you.
Here's the formula: CONSUMER AWARENESS + GROWTH + SUSTAINABILITY.  Many say these are the core elements of BRAND BUILDING.
I only take on clients who are willing to see what I call the "Long Game" of branding and marketing.  To put it bluntly, if you want to stay in business for five years or less, focus on month to month. If you want to build a brand and business that will be sustainable for a couple decades or more, you need be in it for the LONG GAME. How do you do that? Start by following my.... 
Ten steps to creating a kickass brand!  By Steve Garland  © 2016 SGM ADVERTISING
Define your brand. Who are you? Who is your audience? What problem do you solve or consumer's pain do you remove? What makes you different from your competitors? If you don't like the results, or think they could be better, hire an expert to help you improve how you define your brand. In addition to WHAT you do, ask yourself WHY. The more time you spend defining the WHY of WHAT you do, the better you will learn what makes you discover elements of HOW to define your brand.
     2. Plan to have a standard way of doing things - this builds a DEPENDABLE brand. Make sure the way you do business, your company philosophy and customer service model is understood by everyone in your organization, and executed every day. Write a                     company  mission statement. THEN- write down the process by which you will follow through on that lofty statement in nuts and bolts everyday language. Build a company guide for how everything is done, from answering the phone to speaking with customers,           to everything that touches the consumer
The Branding Message must be strong. Stay on point with benefits, your differentiation point; speak to the consumers' pain. Entertain them. Inform Them. Develop your brand personality. Get a Jingle to brand with higher consumer recall. Use a script writer with a winning track record to write your messaging.
Be a familiar presence in media and online year-round! Why? Because consumers build a level of confidence in your brand OVER TIME.  A large Mattress retailer was once asked why they advertised year round on radio, when people only buy a mattress once every 12 years. They said that "every day someone hits that 12th year, and we want to already be top of mind with them, and the only way to really do that is to advertise year-round." The payoffs have been huge for this company but it happened with patience, OVER TIME.
Choose your marketing channels and your marketing rep or ad agencycarefully! You're an expert at YOUR business, but when it comes to getting taken- many savvy business men have horror stories to tell about money wasted. The moral of the story is simple. Make sure you have a qualified media buyer and marketing expert to consult with and help you choose WHERE you advertise, WHO you advertise to, and WHAT rate you are paying. Check oout their online profile on linked in, make sure they have a legitimate website. CALL one of their existing clients.
Frequency of message. Don't be foolish when it comes to overestimating how fast consumers get your branding or call to action message- or how long they will remember it.  Between today's ad media choices, ad clutter and the short attention span of consumers, you must be consistent in your marketing efforts. Make sure you OWN something- a radio station, the google search engine ad space at the top, a strong re-targeting campaign, and do it A LOT. Frequency matters.
Manage your expectations, and measure the results. I won't tell you Rome wasn't built in a day (but it wasn't). Traditional media- like Radio is critical to be a part of your marketing mix, but hard to measure, right? Stop trying. Instead, make sure Digital marketing is also in the mix. This is where the branding and call to action you broadcast via in traditional media pays off.  Data can be tracked and measured by impressions, clicks, web traffic, live chat and other back-end metrics.
Make sure your brand is where the ears and eyes of your consumer is- Across what Ad Agencies call "Multiple Channels".   Not radio or TV channels, but in this case a channel means a type of media or marketing. Ideally you should be advertising your brand on traditional media, digital media, search engines, sponsoring some events so your logo gets seen and your brand associated with things your target audience cares about. It's also very important to be a part of a charitable effort in your community that resonates with you.
Don't underestimate the power of repetition. Don't underestimate the power of repetition. Don't under….get it? As children we learned we could memorize things by repeating them. The same goes for human nature and memorization in advertising. Use your words carefully- don't junk up your messaging with too many spectacular things about your company. FOCUS on key branding statements, benefits, differentiation points and stick with it! Put it everywhere on your website, keep it in all your marketing, do not alter it, and repeat repeat, repeat. If you have an offer and you don't mention it two or three times in an ad, you're wasting your money. The exception is short "Recall ads". If we do a marketing session, ask me about that, otherwise, read on!
 The power of Music to explode your brand awareness. Long before my company started doing jingles, advertisers in the 1930s discovered something amazing. When a radio ad was sung instead of spoken, the products would more often fly off the shelves. The best example is a little known product called JELLO. It was bombing until a savvy advertiser had a team write a simple singing ad that always started with a quartet spelling out the brand, "J-E-L-L-O!". Combined with clever, entertaining copy, they not only sold out the product and made JELLO a household word; they invented something that revolutionized advertising. They invented the JINGLE. Today, there's research proving that humans recall a brand anywhere from 60-80% better when it's sung vs. the spoken word alone. It is the single most effective thing you can use to improve consumer recall of your brand! So if you don't have an excellent jingle yet? Get one.
There's much more of course, these are just some of the important building blocks to growing your brand, and ultimately your market share. Follow these, and with the right marketing expert guiding the way you'll be on your way to becoming the #1 brand consumers in your market think of when they need your service or product.  If you're already there, the same rules apply to holding onto your position against competition and the ever changing consumer taste and attention span.
Thanks for reading, if you'd like to learn more, explore our website at www.sgmadvertising.com and www.thejinglelab.com   Need an expert to help you with your branding and marketing? The article's writer, Steve Garland is CEO and managing partner of the innovative ad agency SGM Advertising. You can contact SGM  at (916) 576-1977, or use the website's live chat or contact form. 
We can help.
We'd love to talk to you and find out how we can help with your marketing! Contact us now and we'll provide you with a free Digital analysis of your current online marketing worth $500 bucks!
To reach SGM advertising please call us weekdays 9am-5p PST Mon-Fri at:
(916) 576-1977
Or use our convenient live chat box at the bottom of this page.