Testimonials
What our customers think is important to us. Here's a sample of real quotes from some of our clients, talking about their experience working with Steve and SGM Advertising.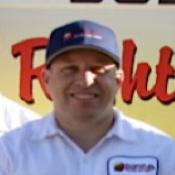 Jeff Wertens
JR Putman Heating and Air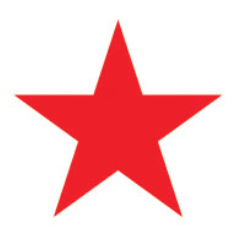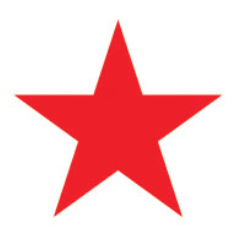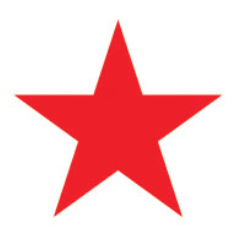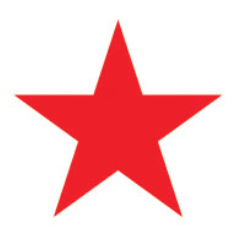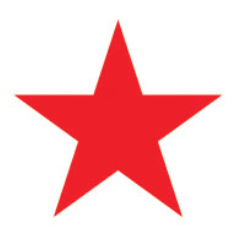 We simply won't talk to anyone else but Steve regarding our marketing. Our radio and digital advertising under Steve's guidance has propelled us to quadruple our annual gross sales numbers from when he started. Steve and his team have given us strong measurable success in lead generation, and highly successful branding with our MOM APPROVED campaigns and catchy Jingle. Our SEM, Live chat leads and ad clicks are off the chart successful. We continue to grow month after month and are buying new trucks! If you are lucky enough to get a meeting with Steve, take it! He has proven year after year to be a true marketing wizard and a tireless asset to our company.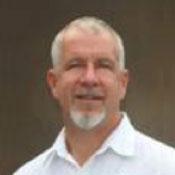 Ted Puzio
Southern State Electric Plumbing Heating & Air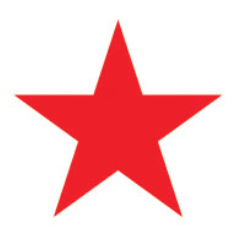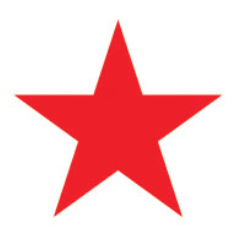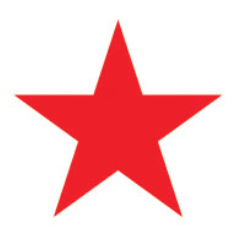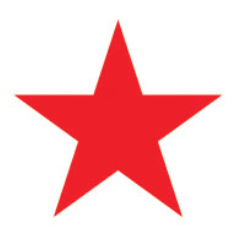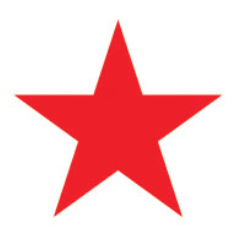 "I love the campaign and jingle you created for Southern State Electric, we've had customers sing "get into a southern state of mind" and we're referring you to other companies in our peer group!"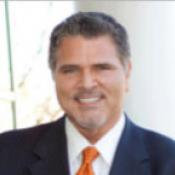 Stephen Foondos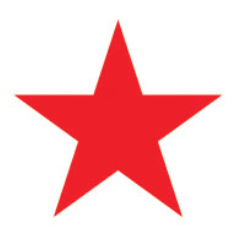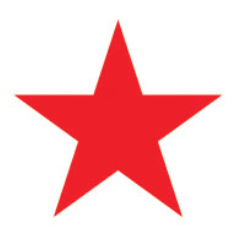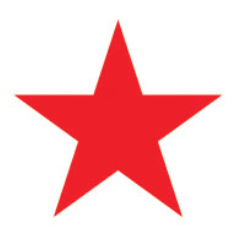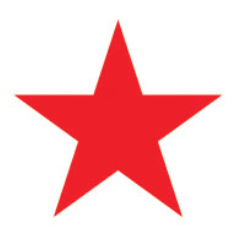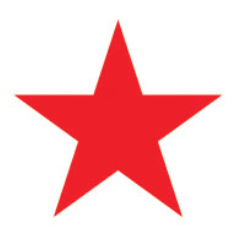 "We've grown tremendously since our Legal group started working with Steve and his team. He took the time to really listen to what we're all about, and created a really powerful campaign that generated lots of leads for us. I couldn't recommend anyone higher."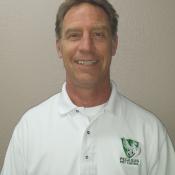 Dean Roberts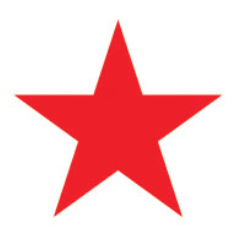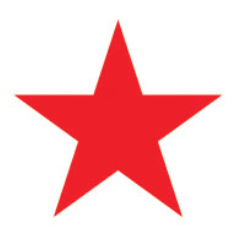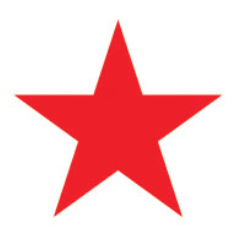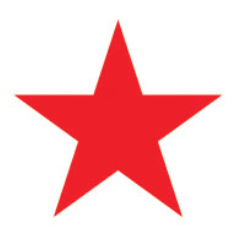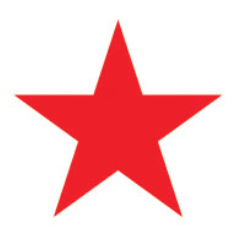 SGM Advertising's campaigns for our pest control service really make the phone ring. We've grown market share every year for five years running. Steve made a catchy Jingle and a radio ad campaign for us, and we hired them as our Ad Agency to negotiate our radio advertising which saved me money and lots of headaches! This past year we added digital marketing with SEM, SEO, and Live Chat, and our online lead generation for the season has been anywhere from 150-220 percent above last year every month! Their expertise in pest control marketing and lead gen is far beyond any other advertising group we have ever used. If you want results, call SGM!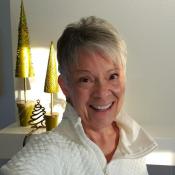 Sharon Blomquist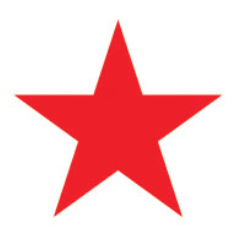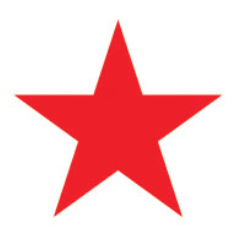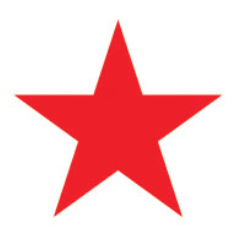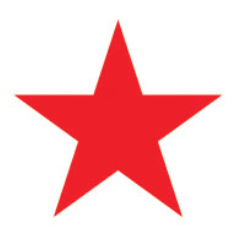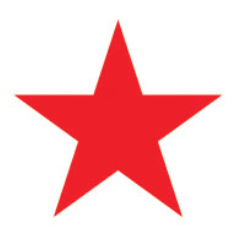 "Partnering with Steve for our Radio, TV Advertising and Digital marketing needs has been nothing short of fantastic. The Digital team is very easy to work with and it's been easier to accomplish more than we had with other digital companies. Steve is one person you can step aside with confidence that he will put you and your company first. Steve and his team work best when you let them manage your marketing and media buys, and watch it fly from there! Partnering with Steve and his team is the best marketing decision we've made since we opened our doors in 1974!"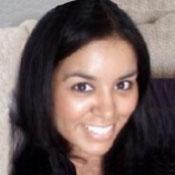 Serina Pruitt
California School Board Association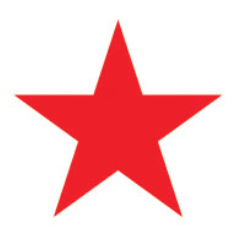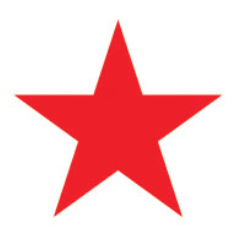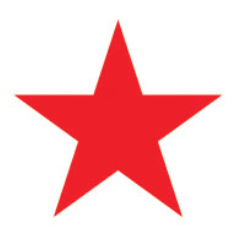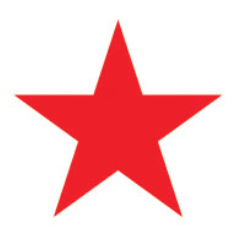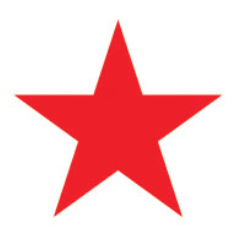 "I've had the pleasure of working with Steve on a variety of projects for many years. From Political Ad campaigns using both Digital and Broadcast media, to media buys, creative and full production services, Steve helped us get our message out to the voters, constituents and legislators who would most likely need to be influenced. He is wonderful to work with, professional, knowledgeable and honest. I recommend his work to any organization who needs marketing help."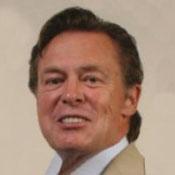 John Zimmerman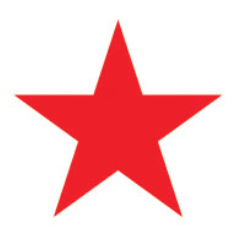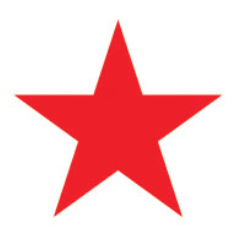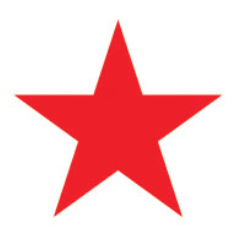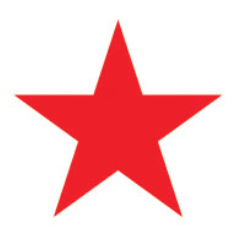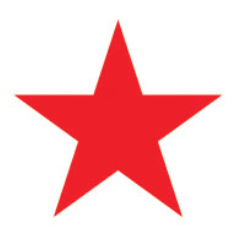 "You have established yourself as the best marketing person we've ever had the pleasure to work with. From creative campaigns to getting us a fair deal for our advertising dollars, you always seem to do it with our success in mind."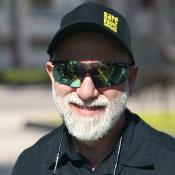 Stu Nelson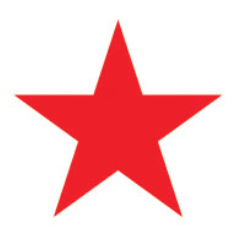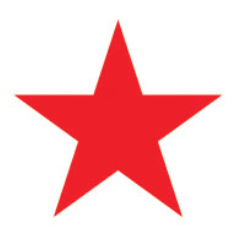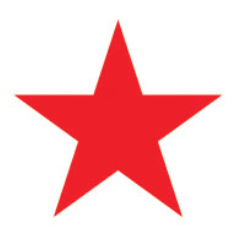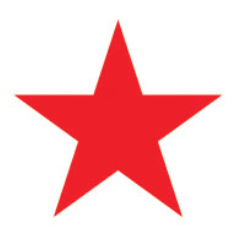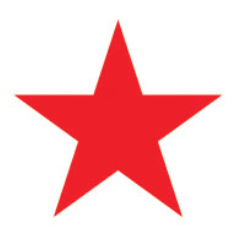 "Every aspect of the Advertising- from the copy, production, jingle, media buys and execution increased business and has driven traffic to our stores. Your efforts, creativity and resourcefulness are really paying off!"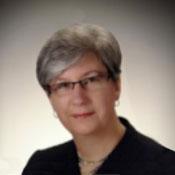 Pat Neighbors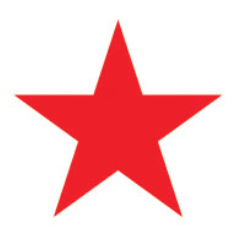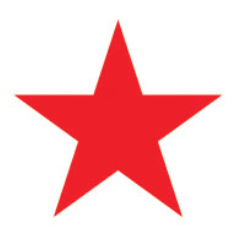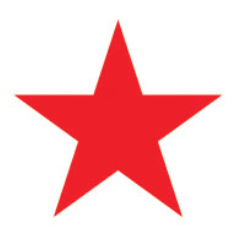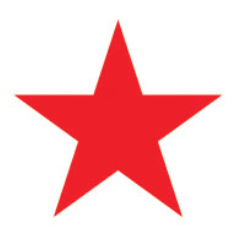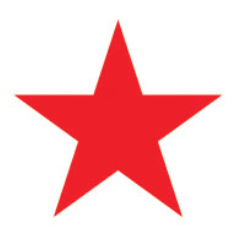 "Steve listened to our needs, embraced our goals and immersed himself in understanding the organization to provide an exceptional end product. His talent for "outside the box" messages were the cornerstone of the campaign's success. I highly recommend Steve as an effective and energetic partner for your advertising needs."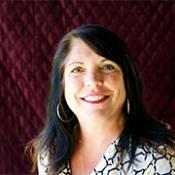 Gina Mazzapica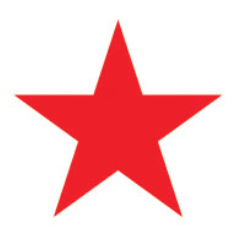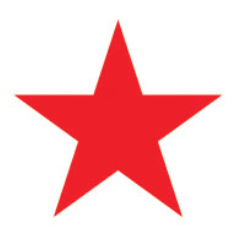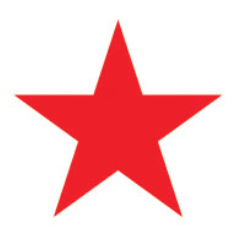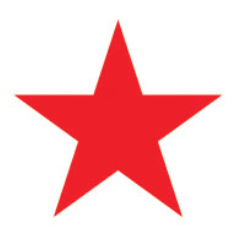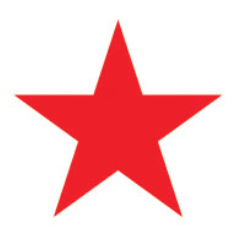 "Thanks so much for creating the fantastic "Northridge Guy" concept for Northridge Suit Outlet. The jingle especially has changed the entire culture of the business in such a positive way, and the store is buzzing with new customers, You are a real talent!"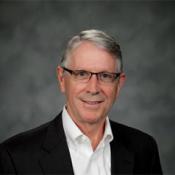 John Geary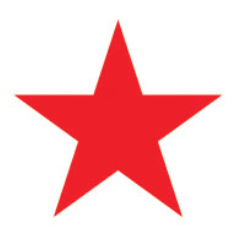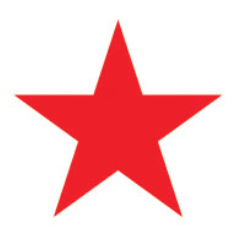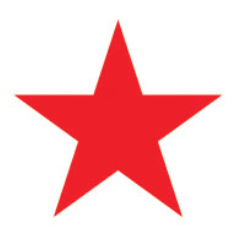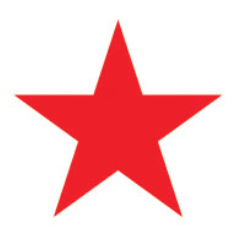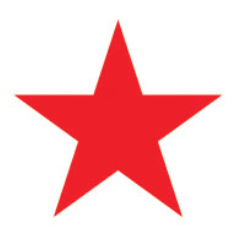 "Steve is an exceptional asset to his clients. He combines a serious commitment to building their business, with the marketing savvy to produce powerful campaigns. The effectiveness of his efforts are evident in the number of business owners who look to Steve as a partner in their success. I highly recommend him."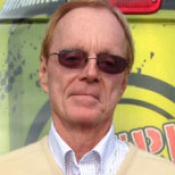 Larry Elliott
Bulletproof Energy Drinks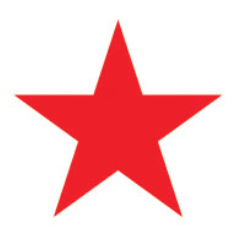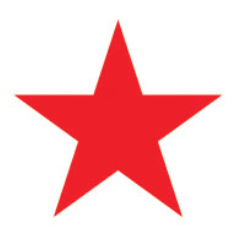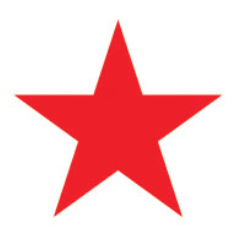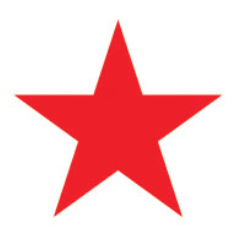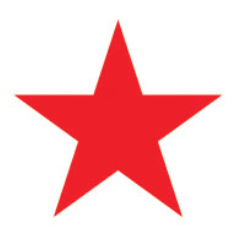 "Steve is someone who listens to your needs - thinks outside the box and comes up with a solution oriented game plan. Very honest, ethical, and cares about your business. Working with him in a marketing/advetising capacity with fortune 100 companies he grades out at A+."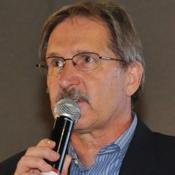 Gary Novak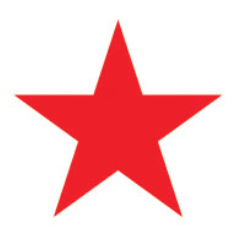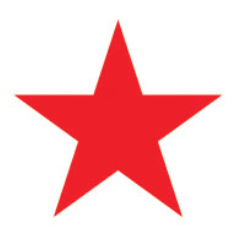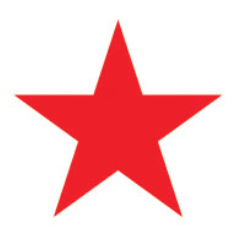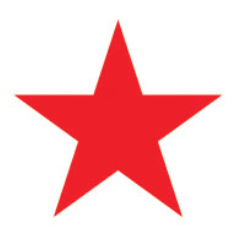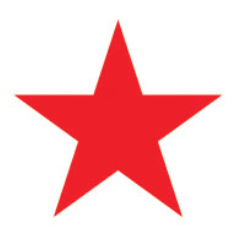 "Fund raising is a constant challenge for all non-profits. Over the last 5 years Steve Garland and SGM Advertising have played a key role in our marketing strategy and increase targeted event revenue by 58%. From strategic planning to production of targeted multi-media deliverables Steve and his team's partnership have been invaluable."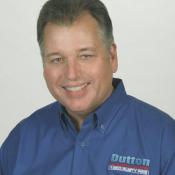 Eric Dutton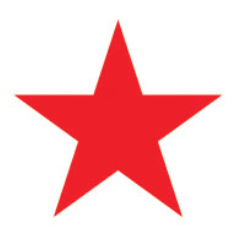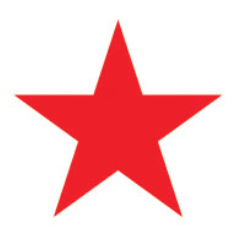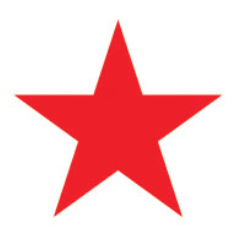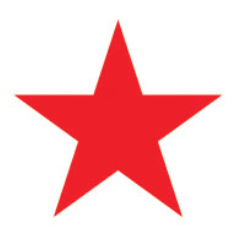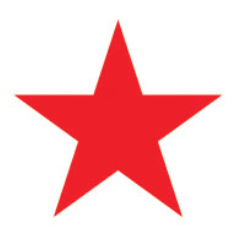 "It's awesome working with Steve, his creativity is out of this world, and they are savvy media negotiators. They create marketing that sticks- with our "MOM" radio branding campaign, he has made us familiar personalities in our community, I can't go anywhere without hearing "Hey are you THE Eric Dutton on the radio?... how's your mom doing, she's cool!" I've referred SGMA with confidence over the last 2 years."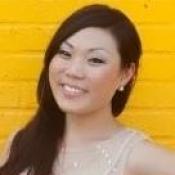 Susan Lee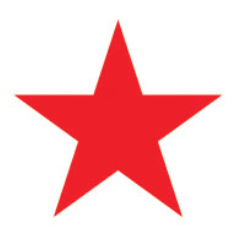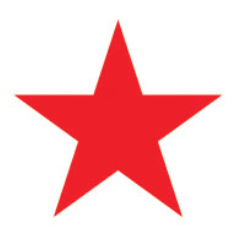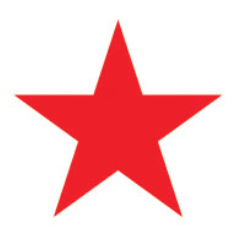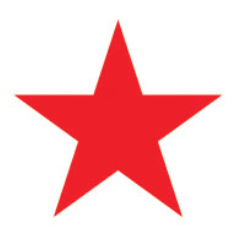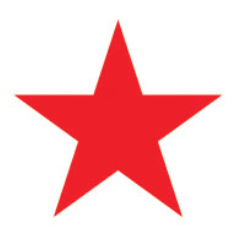 "I am a repeat client due to Steve's excellent client service and top notch production! He's always willing to go the extra mile no matter what the issue is at hand, providing quality deliverables. Steve truly understands the needs and urgency of the advertising world and has never let me down. It's really about the people you create the working relationships with and I truly value my relationship with him."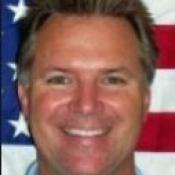 Mark Schneider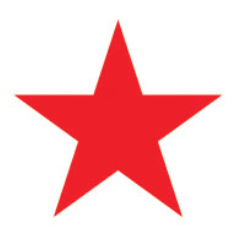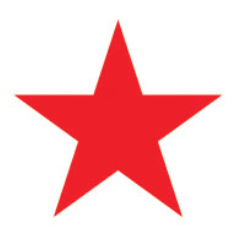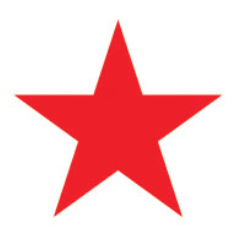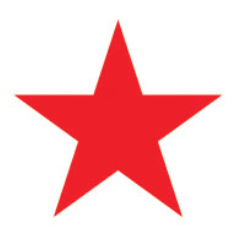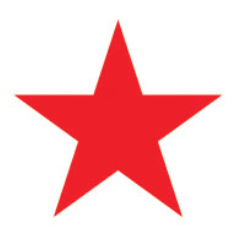 "We're incredibly happy with what Steve and his team have done for Pacific Aire. His marketing workshop helped sharpen our brand and what makes us different. They created our "WOW! service" position, a new jingle that is stuck in everyone's head- and a clever radio campaign that is working out great. They also negotiated annual radio buys and saved us money on rates. We would recommend Steve's Agency to any HVAC or home improvement company."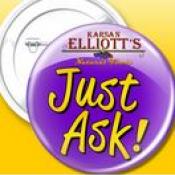 Karsan Elliott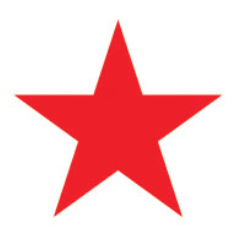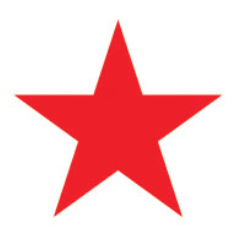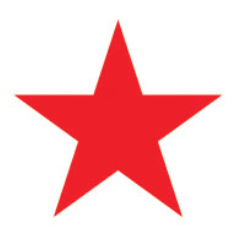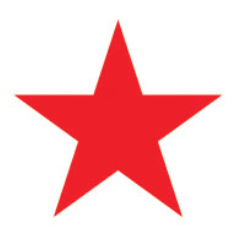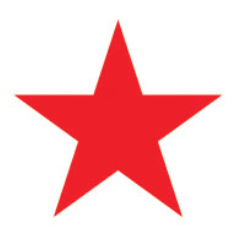 "Steve and his team are the marketing "wizards" we were looking for! They have helped us redefine our brand, invigorate store sales, and create a differentiation point that puts us above all our competition. Their in-house creative and production are top notch, and their graphic designers created our new logo, sales graphics, animated ads, and the digital team keeps us on top of google searches. We renew with Steve year after year!"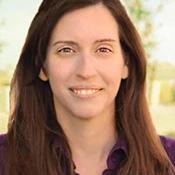 Amy Bergman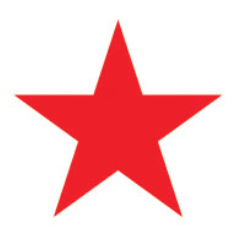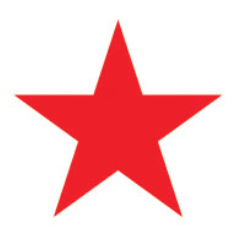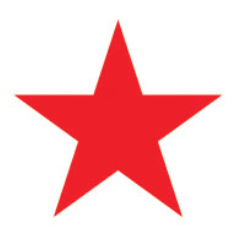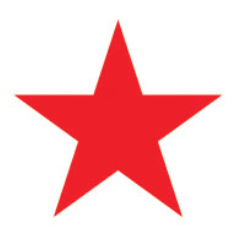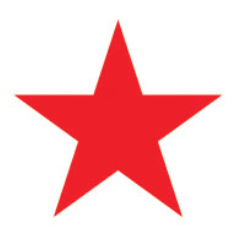 It's been a great experience working with Steve and his team. We are geographically removed from a major city and all radio spots in our market sound the same. Not so for us!Thanks to Steve we get comments on a regular basis about the great radio commercials we have. The jingle they created is so original, and they delivered creative ways to both brand us as a company and keep our radio commercials unique. From just a few keywords or an event name, Steve takes over and produces both a script and spot to perfection. We will be using his services for many years.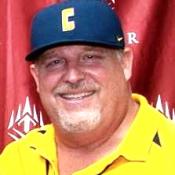 Jim Hanzalik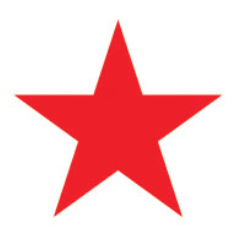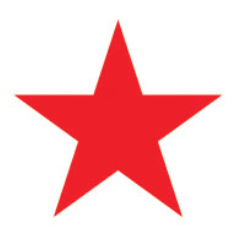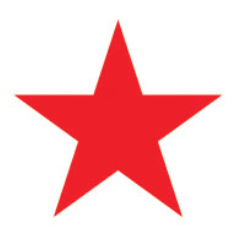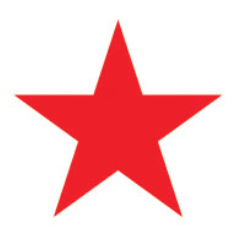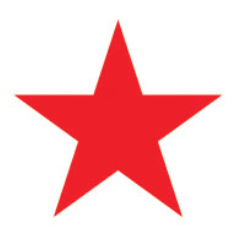 "We've been producing concerts for over 20 years, and no one has produced more results than Steve and SGM Advertising. Our annual 80s Rewind Festival for example saw a 41% increase in ticket sales YOY. Plus Steve is also connected to charities, and helped us create a partnership with Easter Seals. He gets us exciting radio promotions, better media buys, and helps us deliver to sponsors a high quality experiential branding opportunity- with logos on the big concert screens, onsite interactions, backstage meet and greets and more."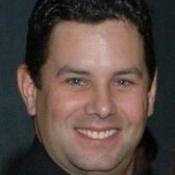 Frank Williams
Arthur Murray Dance Studios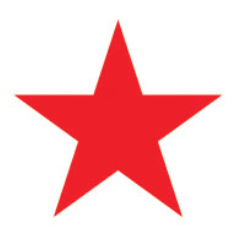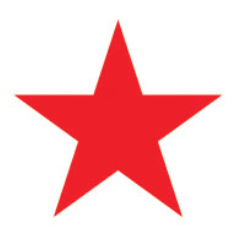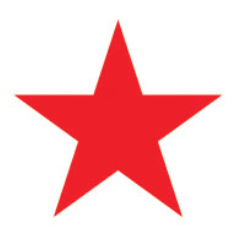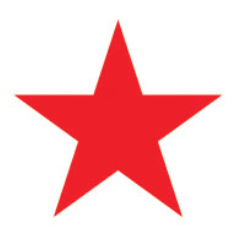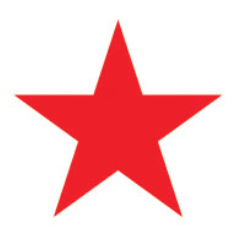 Steve 's marketing expertise has been a major factor in Arthur Murray's success.Steve and his team have given us the best radio results in our company's history. Arthur Murray continues to grow our market share. Steve does our annual marketing planning and execution, and watches over everything so I can spend my time doing what I should be doing-running my business. Thanks Steve!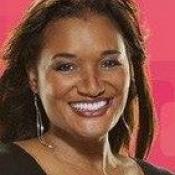 Monica Crooks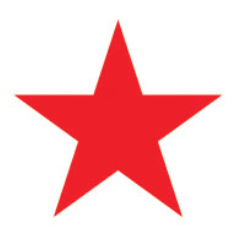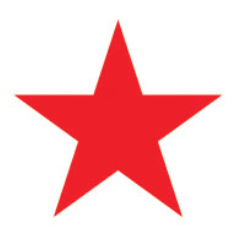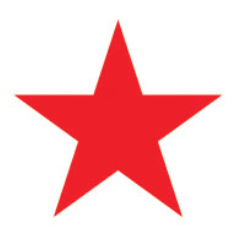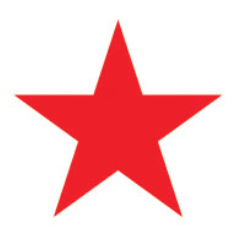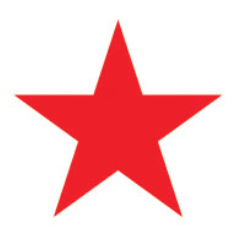 I am amazed and thrilled by the results my business is receiving under the guidance and direction of Steve Garland and SGM Advertising! And just as Steve said, it takes a bit of time to ramp up, but once it does, the calls just keep on coming!... Steve composed a catchy uplifting jingle to cement my tag line, it's outstanding and it's working! His passion for what he does is tireless, and by working closely with my web optimizer, he is layering my branding in the market for thorough saturation. Trust and confidence are critically important in my profession. I'm a dentist. So personal referrals are the most valuable leads for my business, and I can honestly refer Steve's company as the best marketing and results we've ever had!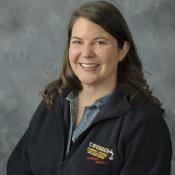 Kelly Webber
T Webber Plumbing Heating and Air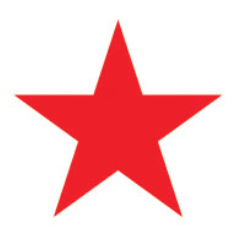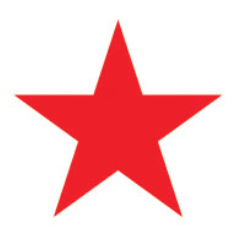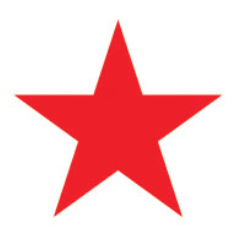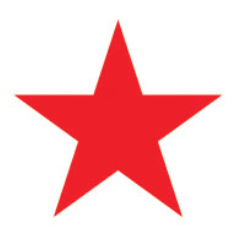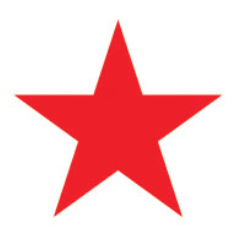 Steve is an amazing creative talent and has a knack for developing memorable ads that break through a crowded radio space. We've been using him for our Radio and Digital Marketing for a few years and have always been thrilled with both the product and the results. Whenever I work a home show, or speak with a client on the phone they are always referring back to our marketing, and they remember the slogans and Jingle which always amazes me. Doing business with Steve is easy, as he is a great communicator, very responsive, and always bursting with ideas. I would recommend Steve and his team without reservation!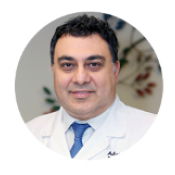 Dr. Haddadan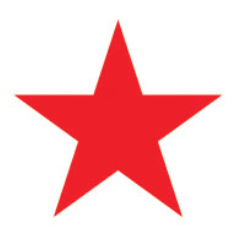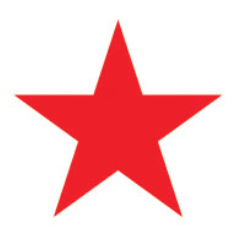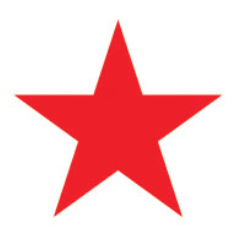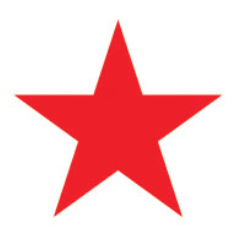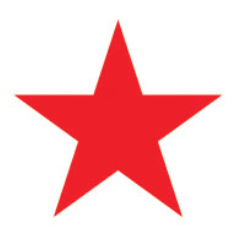 "Our Medical services needed radio and digital marketing, and some new branding to elevate our lead generation and keep us top of mind with consumers. Steve and his team have done a fantastic job with radio campaigns, Google SEM campaigns, and building new landing pages to drive more traffic and qualified patient leads to us. As a result our new patient list has increased nearly 100% since we began our campaign. I highly recommend Steve and his team for any broadcast or digital marketing, they understand the medical field and will do great things for you!"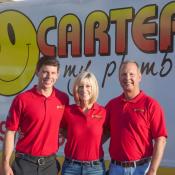 Kelson, Lisa, & Jamie Carter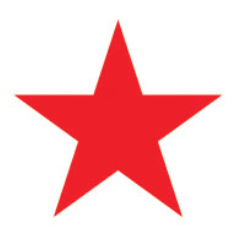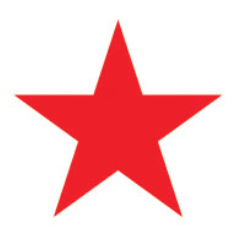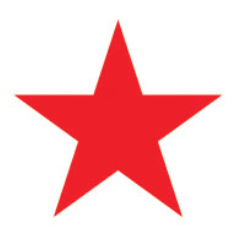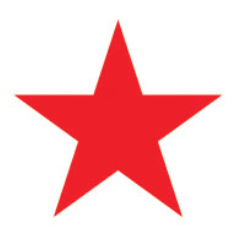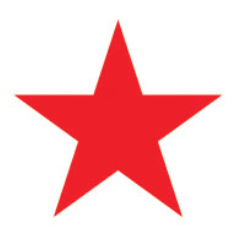 "Working with Steve has been amazing! He totally gets plumbers as he was raised in the industry himself. He's very creative and worked with us diligently to deliver a catchy new jingle. He strategically placed radio ads in our marketplace which is paying off! He is very detail oriented and communicates with us constantly to ensure our success. We highly recommend Steve and his team!"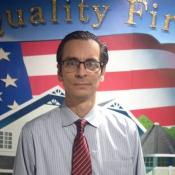 Michael Licalsi
Quality First Home Improvement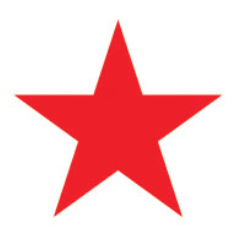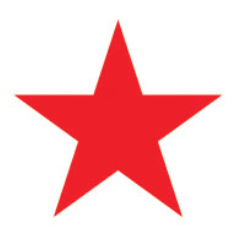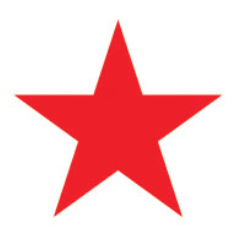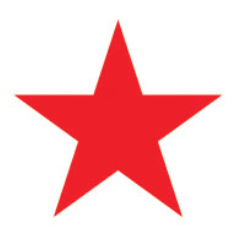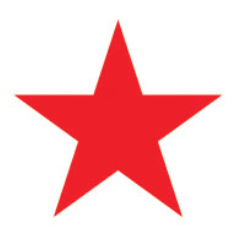 "Steve does a great job with our media buys, getting Quality First the best rates and schedules. The radio spots they produce for us are some of the highest quality we've ever had. Between the media advertising we do with Steve and our internal marketing programs, last year was our highest grossing year, and we keep growing. Not all media buys are created equal - Steve is the best!"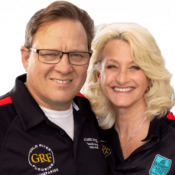 Meridith Krekelberg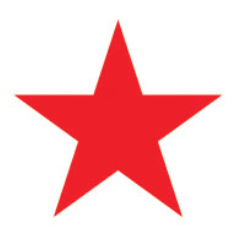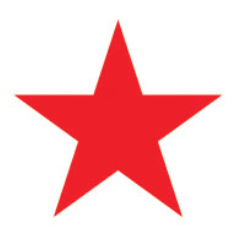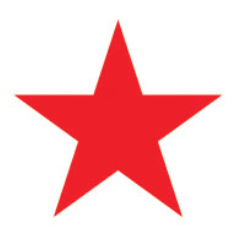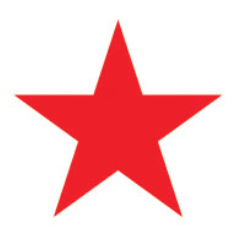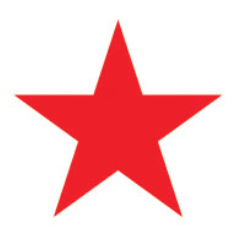 Steve is creative and talented when it comes to providing us unique advertising strategies - he's always thinking out of the box and providing us the best service when it comes to this ever changing world of advertising. He's great to have on your team for professionalism, quality, responsiveness, and value.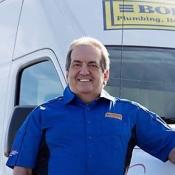 Joe Gerolami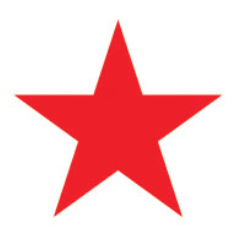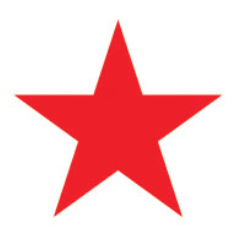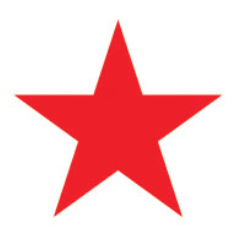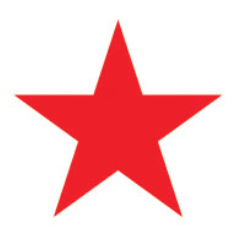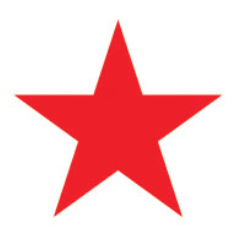 Working with Steve and his team at SGM Advertising has been one of our best business decisions we have made. We felt that we had a decent presence within our community visually with our trucks but needed to tell the consumer who we were and what we were all about. Our jingle we use has people actually singing it to our techs when they meet and with Steve's savvy business experience, we have a fantastic saturation on the airwaves that our competitors can't match. Thank you Magic Man!