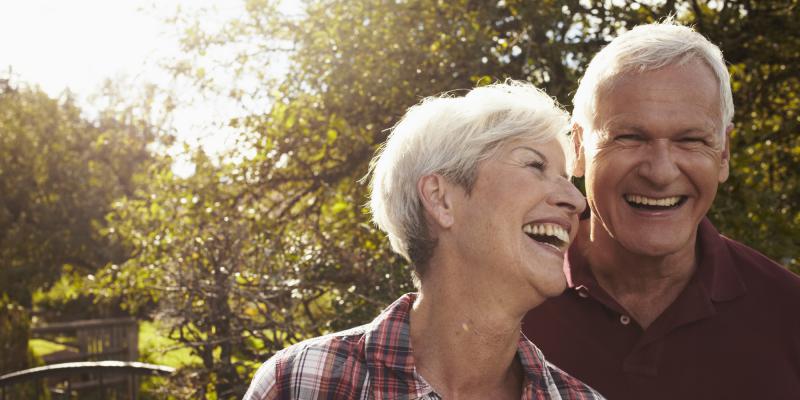 Should you target the 55-64 Adult?
I've been working in the media advertising world for some years now, helping clients maximize their brand recall with commercial jingles, creative ad campaigns and strategic marketing plans.  But on the inside I've always felt 17 in my head. Like most of us- time flies, you have kids, and next thing you know you're looking in the mirror and spot a little grey hair. Then to complete the insult, you discover you're on the back end of the highly desirable 25-54 target many advertisers seek! This cannot be. When I grew up, 55 and older meant grandpa, his pipe and newspaper, and getting fitted for dentures. Yet, I'm in the middle of my career, with a daughter in high school, multiple careers going at once, and a busy schedule- it doesn't look like the snapshot I had when I was a kid at all. So, maybe 50 IS the new 40. If so, please tell the DMV so they can make the adjustment on my license..
Now the research studies are catching up to what some of us already knew- the 55-64 demo is actually HOT for many advertisers. I know this from booking advertisers onto stations like KSEG (96.9 the Eagle) in Sacramento, where the 35-64 demo is like a cash register for many clients. Baby boomers are NOT just watching reruns of Matlock. They've got more money to spend, most are active, with higher paying positions, they're online, they carry smart phones, and according to all indicators this year will spend big money on one of my specialty categories-home improvement!
There is a small down side to the 55-64 slice- if you are trying to introduce a "brand switch" product.  55+ consumers have developed their "favorite" brand choices long ago and are harder to get them to change habits.  Things like this are why I am constantly reading up on consumer studies and trends to help my clients maximize their investment by choosing WHO to reach and what media delivery systems to use! Enjoy this article, courtesy Radio Sales Today and the NY times -Steve Garland
Ads Try to Entice Over-55 Set
After 40 years of catering to younger consumers, advertisers and media executives are coming to a different realization: older people aren't so bad, after all.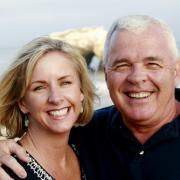 Marketers like Kellogg's, Sketchers and 5-Hour Energy drink are broadening their focus to those 55 and up, who were largely ignored in most of their media plans until recently. During this week's upfront announcements, the annual preview of the fall television season, network executives are planning to introduce shows created to have broad appeal, including to older viewers, and the ad dollars they represent.
This amounts to a reversal in thinking that took hold during the 1960s, when advertisers first started aiming for baby boomers, the largest segment of the United States population. But the reasons for the shift are not just demographic, they are economic.
As a result of the recent recession, unemployment rates for younger age groups have been far higher than those for older Americans. The most recent unemployment rate for those 20 to 24 years old is 14.2 percent; for those 25 to 34, it is 9.4 percent. The rate for people aged 55 to 64 is only 6.2 percent.
Financially, the disparity is similar. According to the Bureau of Labor Statistics, those people aged 45 to 54 and 55 to 64 had the highest median weekly earnings of any age segment in the United States: $844 and $860, respectively. Meanwhile, those 20 to 24 had weekly earnings of only $454. Those who are 25 to 34 earned $682.
Stephanie Pappas, a senior planner for BBDO NY, said there was now good reason for ad clients to seek the mature audience.
"In some ways, they are the ideal consumer. They have money, they consume loads of media, and they remain optimistic," she said.
The bimonthly magazine for AARP has been pushing to attract new advertisers, according to Patricia Lippe Davis, the vice president for marketing for AARP media. Recently, products previously thought of as youthful -- brands like Jeep and Shape-ups by Sketchers -- have advertised in AARP The Magazine.
"The grandkids say I'm 'really cool now' but what they don't know is I always was," reads the text of the Jeep ad.
"We've seen an increase in advertisers targeting this booming demographic, many of whom are not the types of advertisers you'd expect to see in our media properties," Ms. Davis wrote in an e-mail.
For decades, television has been the most determined proselytizer on behalf of the premium value of reaching consumers aged 18 to 49. In the 1960s, ABC found itself hopelessly uncompetitive with CBS and NBC in what was then the standard ratings measurement, total households. So the network adopted a strategy to appeal to younger viewers with programs like "Batman," "Shindig," and "Mod Squad."
The idea caught on, and even as the boomer generation grew older, advertisers continued to court younger viewers -- first on the theory that they had not yet established brand loyalty, then because they were harder to reach than mature viewers who watched far more television.
Since then, all advertising sales have been based on two main groups, those people aged 18 to 49, and those 25 to 54. Once viewers reached 55, they were considered all but valueless.
In the last decade, NBC has been a central force in pushing that view, as the home of youth-oriented hits like "Friends" and "The Office." But Alan Wurtzel, the president of research for NBC Universal, initiated a study last year into a group he labeled "alpha boomers," the leading edge of the baby boom generation, which is now turning 65.
For companies to avoid shifting advertising and marketing attention toward older Americans is "a big mistake," he said. "You risk not only growth, but at some point you risk your brand."
Mr. Wurtzel said that as NBC put together its lineup of potential new series for fall, he made the programmers in the company aware of the attractiveness of the 55-plus audience. He described it as "one of the things we look at when we look at pilots."
The network has already ordered a new series, "Playboy," set in the 1960s, and this week renewed the drama "Harry's Law," which stars Kathy Bates, who is 62.
Mature consumers also seem to be spending on categories not traditionally associated with older people. NBC's study of those people 55 to 64 showed that they spent more than the average consumer on categories like home improvement, large appliances, casual dining and cosmetics.
They have also become heavy spenders on electronics and digital devices. The study also showed that members of the 55-to-64 age group were just as likely as those ages 18 to 34 to have high-definition televisions, digital video recorders and broadband service.
"They don't buy everything," Mr. Wurtzel said. "These folks don't play video games. But iPods? Yeah. iPads? Absolutely."
By contrast, CBS has for years argued that viewers of any age should count -- and CBS had by far the oldest audience. Recently, CBS seemed to build an effective strategy for reaching all audiences with broad-based hits like "CSI" and "NCIS" that feature older actors like Mark Harmon (although they are typically surrounded by younger performers).
The dismissal of CBS's strategy seems to have ended. "There is no perception that CBS has an inferior audience," said David F. Poltrack, the chief research officer for CBS.
The median age for audiences for every broadcast network has moved upward since 2006. NBC has moved to 50.1, from 48.5; ABC increased to 52.3, from 47.4. Fox, always the youngest network, aged to 45.4, from 41.5. CBS began at 53 and is now at a median age of 56.
"American Idol," once considered the hot show for young people, finished its first season 10 years ago with a median age of 32.1. This season, its median age is 47.2. ABC's biggest hit, "Dancing with the Stars," has a large complement of 50-plus viewers.
Patricia McDonough, senior vice president for insights, analysis and policy for Nielsen, said, "35 to 64 is becoming a relatively common target now."
Brent Bouchez, the founder of Agency Five-0, which caters to older consumers, said the biggest misconception about the group was that older Americans wanted to be younger. He cited the example of Ketel One, a vodka brand that he drank before it changed its advertising to aim for a younger audience. Mr. Bouchez said he stopped asking for the vodka at bars.
"I don't want to look like the 53-year-old who's trying to look 30," he said.
(Source: The New York Times, 05/13/11)
We can help.
We'd love to talk to you and find out how we can help with your marketing! Contact us now and we'll provide you with a free Digital analysis of your current online marketing worth $500 bucks!
To reach SGM advertising please call us weekdays 9am-5p PST Mon-Fri at:
(916) 576-1977
Or use our convenient live chat box at the bottom of this page.