Elliott's Fine Nutrition
Marketing Strategy • Radio Campaign • Media Buys • Digital Marketing
Objective
Client needed to revitalize a heritage store brand to appeal to both older adults and the newer milennials looking for healthy supplements. They needed to Increase store traffic and monthly sales, improve their brand above new competition, and build a stronger online presence to drive people to their brick and mortar stores. They needed a team that would work closely with ownership to protect the brand's integrity while identifying the best traditional media to use, media buys, and help identify new media to add, like digital and online efforts.
Solution
Here's how we moved the needle for Elliott's!
Results
Client's in-store sales jumped 38% in the first six months. Stores also reported a solid growth in female consumers under 35 shopping for the first time. Social media contesting grew Facebook likes and engagement, and the hip, fun radio commercials and jingle have reset the demographic appeal of the brand.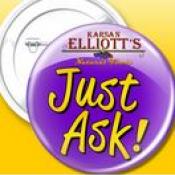 Karsan Elliott
"Steve and his team are the marketing "wizards" we were looking for! They have helped us redefine our brand, invigorate store sales, and create a differentiation point that puts us above all our competition. Their in-house creative and production are top notch, and their graphic designers created our new logo, sales graphics, animated ads, and the digital team keeps us on top of google searches. We renew with Steve year after year!"
SGM Advertising knows Retail.
Retail is a highly competitive category that requires consistent marketing to keep your brand top of mind. We have worked with several small and large retail outlets, including Barebones Workwear (targeting men) and Elliott's Fine Nutrition (targeting women). We create media buys, radio, TV, and digital campaigns with brand specific sales promotions to drive consumers to your brick and mortar locations and e-commerce website to shop, shop, shop!
We can help.
We'd love to talk to you and find out how we can help with your marketing! Contact us now and we'll provide you with a free Digital analysis of your current online marketing worth $500 bucks!